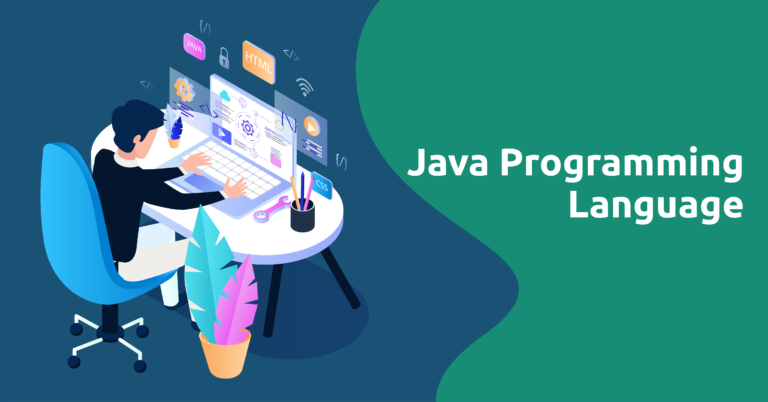 Instructors
Complete Java Masterclass
Complete Java Masterclass

Step by Step Become a Complete Java Programmer! Obtain valuable Core Java Skills And Java Certification

প্রো-অফারে শুধুমাত্র ১৯৯০ টাকা রেজিস্ট্রেশন ফি দিয়ে সম্পূর্ণ কোর্সটি করার সুযোগ পাচ্ছেন। নিচের দিকে গিয়ে আপনার কাঙ্খিত ব্যাচটিতে জয়েন করা জন্য "Enroll Now" বাটনে ক্লিক করুন, পরবর্তী পেইজে কোর্সটির মূল্য ১৯৯০ টাকা দেখাবে।
  কিভাবে কোর্স অর্ডার করবেন দেখুন      কিভাবে লাইভ ক্লাস করবেন দেখুন     এ কোর্সের বিগত ব্যাচের  কিছু ক্লাসের ভিডিও দেখুন 
---
Description
জাভা একটি শক্তিশালী, সুরক্ষিত এবং অবজেক্ট ওরিয়েন্টেড প্রোগ্রামিং ল্যাংগুয়েজ। ৯০এর দশকের গোড়ার দিকে জাভা ডিজাইন করার পরে এটি অতি দ্রুত বিশ্বের সবচেয়ে জনপ্রিয় প্রোগ্রামিং ভাষার একটিতে পরিণত হয়। জাভা'র এই জনপ্রিয়তার মুল কারণ এর বহনযোগ্যতা , নিরাপত্তা, এবং অবজেক্ট ওরিয়েন্টেড প্রোগ্রামিং ও ওয়েব প্রোগ্রামিং এর প্রতি পরিপূর্ণ সাপোর্ট। জাভা কোড দেখে সহজে পড়া যায়। অন্য কোনো প্রোগ্রামিং ল্যাংগুয়েজের প্রোগ্রামারও জাভাতে লেখা কোড খুব সহজে পড়তে পারে। জাভা সাধরাণত খুব গুরুত্বপূর্ণ এবং রিয়েল ওয়ার্ল্ড অ্যাপ্লিকেশন তৈরিতে ব্যবহার করা হয়। যেমন, এন্ড্রয়েড ডেভেলপমেন্টের ক্ষেত্রে জাভা ব্যবহার অপরিহার্য। বিশেষ বিশেষ শক্তিশালী ওয়েব সাইট যেমন, eBay.com, LinkedIn.com, Amazon.com, Facebook.com, ESPNcricinfo.com, Gmail.com, Netflix.com, Alibaba.com ইত্যাদিতে জাভা ব্যবহার করা হয়েছে। এছাড়াও বিভিন্ন এন্টারপ্রাইজ অ্যাপ্লিকেশন যেমন, অর্থনৈতিক সেবাসমূহ, স্বাস্থ্যসেবা, ম্যানুফ্যাকচারিং ইত্যাদির জন্য যেকোনো ইন্ডাস্ট্রিতে জাভার চাহিদা সর্বাগ্রে। বর্তমানে বিভিন্ন অনলাইল মার্কেট প্লেসে প্রচুর পরিমানে জাভা প্রোগ্রামারদের চাহিদা রয়েছে। এছাড়াও জাভা শিখে বিভিন্ন আইটি কোম্পানীতে ভাল বেতনে জব করার সুযোগ রয়েছে।
---
What Will I Learn?
Have a Full Java Programming Language Core Knowledge.

Build Scalable, Maintainable and Clean Java Programs.

Become a Well-Rounded Java Programmer – who can see the big picture of Applications to be built.

Build JavaFX User Interfaces and Applications.

Learn how to Use Many Java Enterprise Frameworks like SpringBoot and Vaadin to Build Java Enterprise Applications.

Architecting Robust Java Applications.
---
যেটি যা প্রয়োজন
ইন্টারনেট কানেকশসহ একটি কম্পিউটার

কম্পিউটার ও ইন্টারনেট এর প্রাথমিক ধারণা

একটি হেডফোন (ল্যাপটপ হলে হেডফোন আবশ্যক নয়।
---
বিশেষ সুবিধা সমুহ
লাইভ ক্লাস মিস করলে পরের দিন কোর্সের ভেতর উক্ত ক্লাসের ভিডিও রেকর্ডিং ও আলোচিত ফাইল সমুহ পাবেন।
লাইভ ক্লাসের সম্পূর্ণ ফ্রি ভিডিও কোর্স, ( শুধুমাত্র এই ভিডিও কোর্সই অনেক প্রতিষ্ঠান হাজার হাজার টাকায় বিক্রি করে।)
প্রতিটি ক্লাস শেষে এসাইনমেন্ট জমা দেওয়া। (প্রতিটি এসাইনমেন্ট এর জন্য ১০ মার্ক)
প্রতিটি ক্লাসের লাইভ ক্লাসের পাশাপাশি প্রাকটিজ ফাইল পাবেন এবং কনটেন্ট পাবেন।
প্রতিটি ক্লাসের প্রথম ১৫ মিনিট আগের ক্লাসের সমস্যাগুলো সমাধান হবে, পরের ১ ঘন্টা মুল ক্লাস শেষ ১৫ মিনিট প্রশ্নোত্তর পর্ব
প্রতিটি ক্লাসের শেষে ১০ নাম্বারের মডেল টেস্ট। এই মডেল টেস্ট মার্ক এবং এসাইমেন্ট মার্ক ও নিয়মিত উপস্থিতির উপর ভিত্তি করেই পরবর্তীতে আপনার সার্টিফিকেট এর মান নির্ধারণ হবে।
কোর্স শেষে সার্টিফিকেট
---
কোর্স শেষে আয়ের ক্ষেত্রসমুহ:
আপওয়ার্ক , ফাইভার
জাভা ডেভেলপার হিসেবে যেকোন আইটি কম্পানিতে চাকরি।
আপওয়ার্ক ও ফাইবারে জাভা ডেভেলপমেন্ট সর্ম্পকিত কাজ।
বিশেষ অফার: এই কোর্সটির সাথে ১৪৯০ টাকার "স্পোকেন ইংলিশ" কোর্সটি করতে পারবেন মাত্র ১০০০ টাকায়।
Course Batches
Java-Batch-N203-2 (Sat-Mon-Wed) 10:00 PM Start Date: October 26, 2020
Course Curriculum
Fundamentals of Java Programming
What is java?

00:00:00

History of java

00:00:00

Feature of java

00:00:00

JDK, JRE, JVM

00:00:00

Setup development environment

00:00:00

Data Types and Operators
Primitive data types (int, float)

00:00:00

Reference data types (String)

00:00:00

Local and global variable

00:00:00

Arithmetic operators

00:00:00

Relational operators

00:00:00

Bitwise operators

00:00:00

Assignment operators

00:00:00

Logical operators

00:00:00

Control Statement (Decision Making)
If-else

00:00:00

If-else if –else

00:00:00

Nested if-else

00:00:00

?: (ternary operator) operator

00:00:00

Switch case

00:00:00

Control Statement (Loop)
For loop

00:00:00

While loop

00:00:00

Do while loop

00:00:00

Enhanced for loop/ foreach loop

00:00:00

Break

00:00:00

Continue

00:00:00

Arrays
Declaring array variable

00:00:00

Creating arrays

00:00:00

Processing arrays

00:00:00

Multi-dimensional arrays

00:00:00

Arraylist
Problem in array

00:00:00

Declare, create, access Arraylist

00:00:00

Method
Method declaration

00:00:00

Method definition

00:00:00

Return type

00:00:00

Parameters

00:00:00

Arguments

00:00:00

Method calling

00:00:00

Explanation of main method

00:00:00

Object Oriented Programming
Basic OOP concept theory

00:00:00

Object and class
Creating class

00:00:00

Different types of class

00:00:00

Object creation / instantiation

00:00:00

Local variable

00:00:00

Class variable

00:00:00

Instance variable

00:00:00

Naming convention

00:00:00

Inheritance
Inheritance (IS-A)

00:00:00

Aggregation(HAS-A)

00:00:00

Extends keyword

00:00:00

Super class sub class

00:00:00

Types of inheritance

00:00:00

Multiple inheritance

00:00:00

Polymorphism
Method overloading

00:00:00

Method overriding

00:00:00

Runtime polymorphism

00:00:00

Dynamic binding

00:00:00

Static binding

00:00:00

Instance of operator

00:00:00

Compile time polymorphism

00:00:00

Abstraction
Abstract class

00:00:00

Abstract method

00:00:00

Encapsulation
Data hiding

00:00:00

Packages

00:00:00

OOPs Misc.
Inner class

00:00:00

Static inner class

00:00:00

Outer class

00:00:00

Anonymous class

00:00:00

Interface
Flavor of multiple inheritance

00:00:00

Interface vs. abstract class

00:00:00

Keyword
Java different kind of keyword

00:00:00

Access modifiers
Java access modifiers

00:00:00

Exception handling
Try block

00:00:00

Catch block

00:00:00

Finally block

00:00:00

String
Sting operation

00:00:00

String builder

00:00:00

File I/O
Read file

00:00:00

Writer file

00:00:00

Modify file

00:00:00

Multi-threading
Thread class

00:00:00

Runnable interface

00:00:00

Run multiple thread

00:00:00

Synchronized keyword

00:00:00

Generics
Generic class

00:00:00

Generic method

00:00:00

Bounded type parameter

00:00:00

Java UI: Part-1
Swing

00:00:00

Java UI: Part-2
Swing

00:00:00

Java Connect With Database: Part-1
JDBC

00:00:00

Java Connect With Database: Part-2
JDBC

00:00:00

Project: Part-1
Project (using JDBC and Swing)

00:00:00

Project: Part-2
Project (using JDBC and Swing)

00:00:00

Project: Part-3
Project (using JDBC and Swing)

00:00:00

Project: Part-4
Project (using JDBC and Swing)

00:00:00

Freelancing Class : UpWork
Introduction

00:00:00

Signing up

00:00:00

Account creation

00:00:00

Rules and regulation

00:00:00

Freelancing Class : Fiverr
Introduction with fiverr

00:00:00

Signing up

00:00:00

Profile Creation

00:00:00

Gig creation

00:00:00

Rules regulation

00:00:00

Buyer request

00:00:00

Order complete

00:00:00

File delivery system

00:00:00

Freelancing Class : Freelancer.com
Introduction with freelancer.com

00:00:00

Signing up

00:00:00

Profile Creation

00:00:00

Add portfolio

00:00:00

Verify account

00:00:00

Cover Letter

00:00:00

Participate Contest

00:00:00

Bid for project

00:00:00

Freelancing Class : Peopleperhour
Introduction

00:00:00

Signing up

00:00:00

Profile creation

00:00:00

Offer creation

00:00:00

Participation on contest

00:00:00

File delivery system

00:00:00

Freelancing Class : Themeforest
Introduction

00:00:00

Signing Up

00:00:00

Profile Creation

00:00:00

Submit A Theme On Themeforest

00:00:00

How To Increase Sales WordPress Theme On Themeforest

00:00:00

Introduction About Graphic River

00:00:00

Marketplace Payment Solutions Class : Payoneer
Signing up

00:00:00

Account creation

00:00:00

Add bank account

00:00:00

Transfer dollars

00:00:00
Course Reviews
5 stars

4

4 stars

0

3 stars

0

2 stars

0

1 stars

0
---